Cute, Pretty and Pastel!
*Author Tidbit* Happy Day everyone!! Wow, doesn't time just seem to pass by so seamlessly these days? It's already the day of our fifth artist feature! I know that doesn't sound like much when they're still are over 100 to go, but slow progress is still progress and should be celebrated all the same! With that said, let's get on with today's feature! 😊*
Today's artist has a knack for creating the cutest designs, with a little humor tied in: allow me to introduce artist Tianna Almy.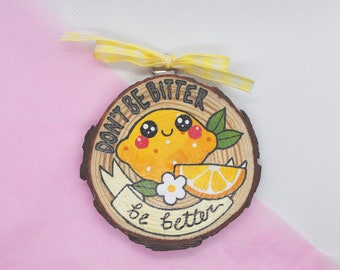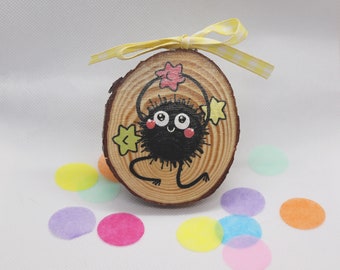 I can't place the reason why but I felt the above artworks fit best with a poem:
Pastels, pastels, happy yellows,
greens, blues, pinks, and purples, jubilee!
Colors so bright yet soft you see,
within them, happy faces smile at me--
I smile in return,
my mouth can't help but react;
AWWW, how lovely are these,
how sweet their owner must be,
to draw such sights
into life,
I'm no poet, but if it made you smile even a little bit, (or perhaps you found me weird?...that's ok, because it's true 😁) then I vocalized what I was trying to~ these designs emit a feeling of happiness. One can't help but become more lighthearted or excited at the sight of cute things. Whether that be animals, clothes, or in this case, Almy's work-- it'd almost be against human nature not to adore these-- something winsome may be all we need to make our day just a little bit brighter.
But hey, what's cute without a little smart-aleck these days? Take a look at the sticker designs below; they create a sense of duality in the artists seemingly adorable nature. The skull sticker, as I recall, is in reference to constantly being told by strangers and friends alike that she (and most can probably relate to this) would look prettier if she smiled. "I'll smile when I'm dead," was her brilliant reply. Such a creative juxtaposition!
The goose was a doodle inspired by, I presume, the
Untitled Goose Game
that many YouTube gamers have streamed on their channels (Pewdiepie, Markiplier, or Jacksepticye to name a few). *The
Untitled Goose Game
is about a little quack that causes mischief for the people he's around, and it's just cute because-- well, he's a goose.*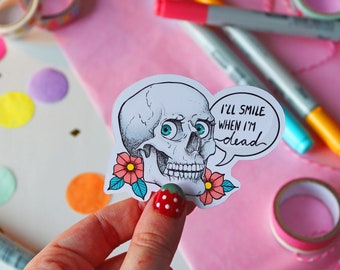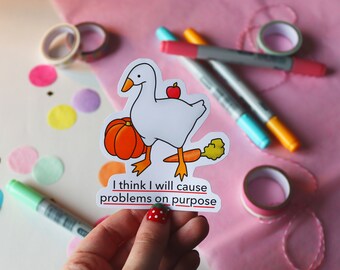 Simple yet well thought out/executed designs and cute sayings, Almy's target audience probably veers most towards young women such as herself and I, but her pieces could easily be purchased by anyone as a gift to another: husband to wife, father to a daughter, friend to a friend, vice versa, or even to ourselves.
Although Almy's main focus of work includes the cute little wood block paintings and the stickers above, she is also a very capable artist in other areas. Pictured below, she paints her fur-child Hamster the cat (I wonder if he knows my cat friend Bunny...?) in incredible detail, all the while staying true to her art style, favoring her pastel colors:
Just look at those beautiful eyes! The teal works purr-fectly against his orange fur. Such a cute art style!
So, a jack of sorts, as not only does she create cute woodblock art, stickers, and animal portraits, but can do stylized portraits also, such as the one pictured below:
Thank you, Tianna Almy, for allowing me to share your artwork on my blog. You have an excellent taste in colors and clearly care about how your work, design or otherwise.
If you'd like to see more of Almy, follow the links below her photo to either her Instagram or Etsy.
Leave a comment below telling us what you think. What are your favorite kind of colors? Bold? Dark? Are you a fan of Pastels also?
Whatever the case may be, please join me Wednesday for our next artist feature. Hope to see you there!